"As an orthodontist, I have the greatest job in the world: making people smile for a lifetime. I get to hang out with kids, teens and adults. I get to know each of them well, watch them grow, and see their confidence and self-esteem soar."
"Creating lifelong, beautiful smiles is a true passion I am able to achieve every day as an orthodontist. It is extremely gratifying to have the opportunity to make such a profound impact on my patients' lives. I truly enjoy forming relationships with my patients and watching their transformation from the beginning to the end of treatment." — Dr. Nick Pappas
EXCELLENCE IN EDUCATION
Dr. Pappas grew up in Poquoson and attended the University of Virginia for his undergraduate degree, a Bachelor of Science in biology. He completed his Doctor of Dental Surgery degree at Virginia Commonwealth University.
After dental school, Dr. Pappas was commissioned as an officer and dentist in the United States Air Force. During his service with the Air Force, he completed a one-year advanced education general dentistry residency at David Grant Medical Center and Travis Air Force Base in California. Dr. Pappas served three years as a general dentist in the United States Air Force before completing his orthodontic residency and Master of Science at the University of Iowa.
Dr. Pappas has a passion for learning. He consistently works to stay on the cutting edge of information, techniques and materials used in the practice of orthodontics. He and his staff spend a great deal of their professional time perfecting their orthodontic skills and keeping current with the latest orthodontic innovations through continuing education programs and orthodontic seminars.
PROFESSIONAL AFFILIATIONS
Dr. Pappas is also a Board Certified orthodontist with the American Board of Orthodontics, one of only a handful in the Hampton Roads area with that distinction. Board certification confirms an orthodontist's personal commitment to providing lifelong, high-quality patient care. Fewer than 30% of orthodontists are board certified.
FAMILY AND COMMUNITY
Dr. Pappas has a loving wife, Kelly, who also helps with the family business. He has a son, Shepherd, a daughter, Thompson, and rescue dog named Chapman. His parents, sister, niece and nephew all live locally as well.
In his spare time, Dr. Pappas likes to play pickleball and tennis, eat Chipotle burritos, search for his golf ball in the woods and spend time with his friends, family and dog.
Dr. Pappas also enjoys giving back to the community through the Mission of Mercy projects, for which he has traveled to underserved areas of Virginia, as well as to rural communities in Jamaica and Honduras, to provide dental care.
Meet Our Team
Has the time come to straighten your smile? Does your child need orthodontic care in Yorktown, or Gloucester Virginia? The team at Pappas Orthodontics is waiting to meet you! Our friendly team members will help our orthodontist create your new smile while making you feel welcome and making sure that you understand the treatment process. You can meet our team below, and we invite you to call our office today for an appointment.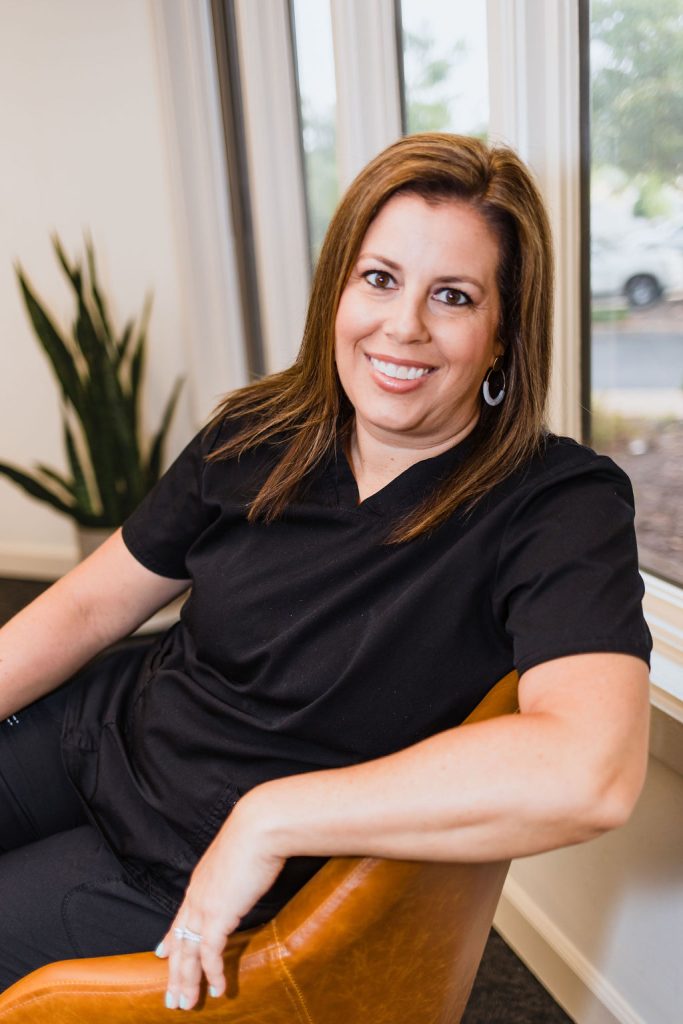 Rebecca Hicks
Administrative Coordinator
Rebecca's favorite part of Pappas Orthodontics is our patients! Rebecca and her husband, Van, have three children: Aleah, Caleb and Skyler. She likes to spend her spare time in the outdoors and enjoys hiking, boating, going to the beach and traveling.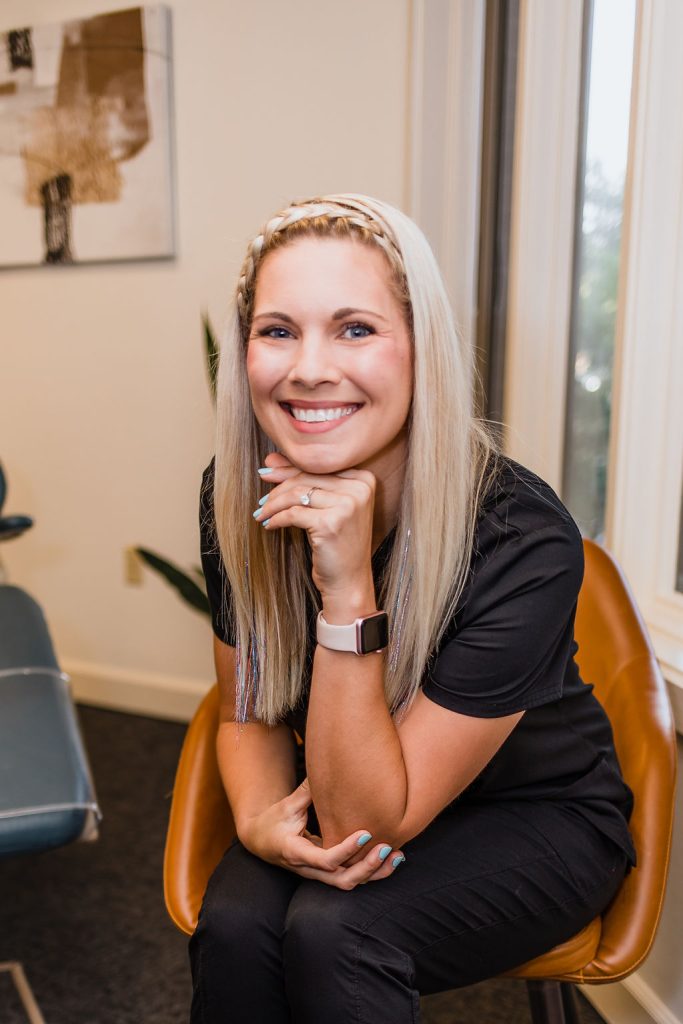 Sarah Oehlberg
Scheduling Coordinator
A fantastic addition to our team, Sarah loves the friendly atmosphere at our office and watching patients walk out with beautiful smiles.
Sarah and her fiancé, Kris, have four children: Dylan, Preston, Trenton and Ariana. She likes to play volleyball and golf and loves to travel.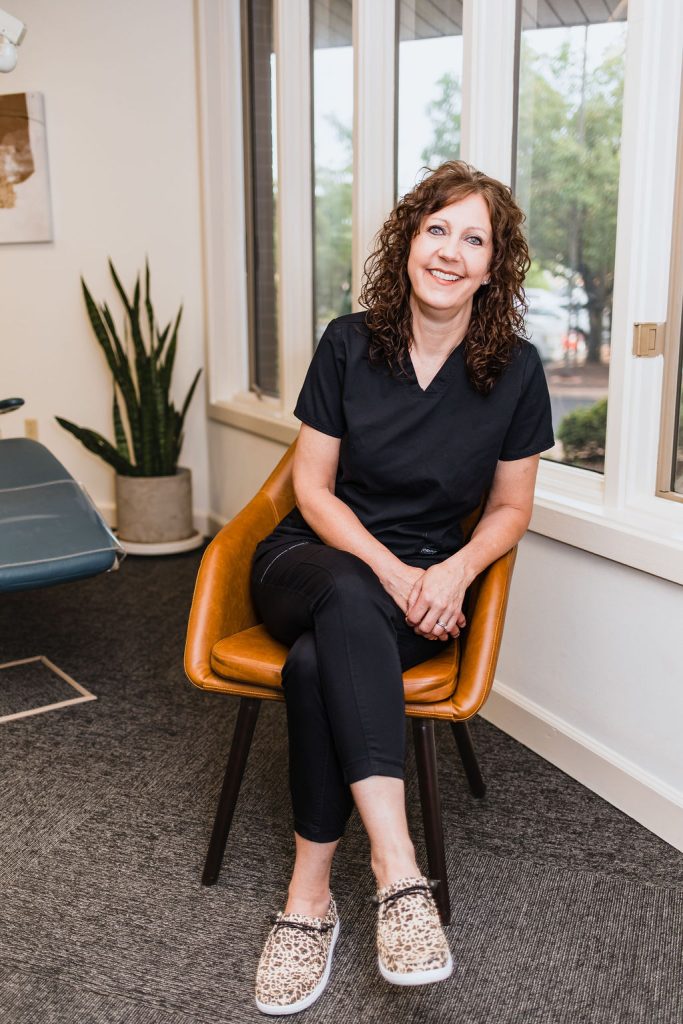 Tammy has over 20 years of experience in orthodontics. She enjoys seeing our patients achieve beautiful new smiles!
Tammy and her husband live in Gloucester and they have two daughters and four grandchildren. She likes to spend time painting, fishing and boating.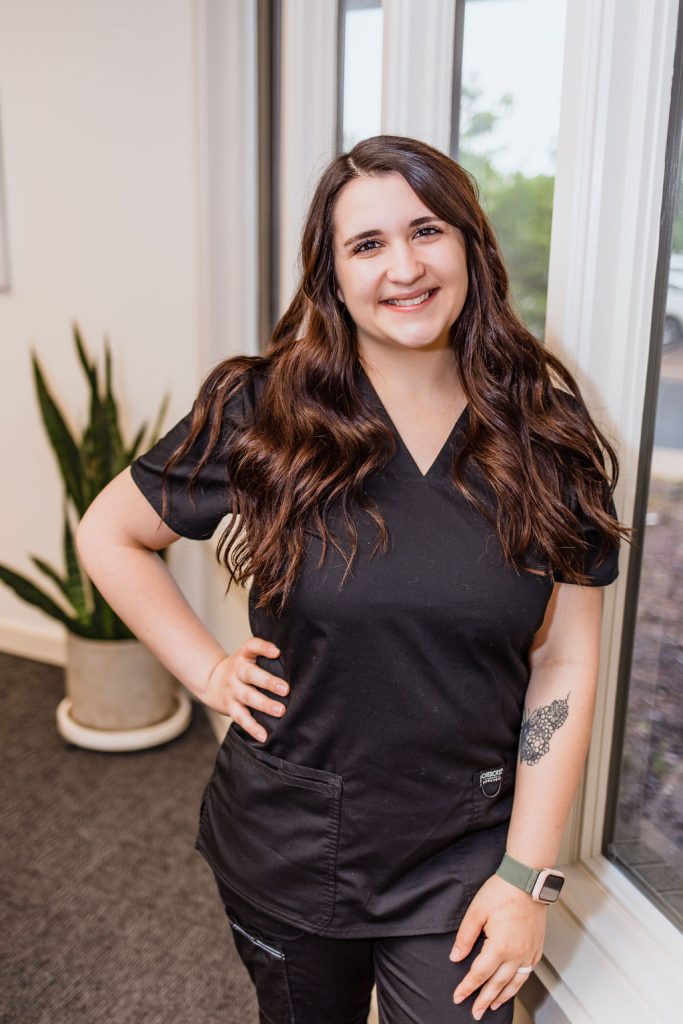 Bekah De La Torre
Orthodontic Assistant
Everyone at our office has made her feel like part of the family from the first day that she walked through the doors, and she really enjoys helping every patient find their perfect smile. It brightens her day to work with such an amazing team and wonderful patients. She likes the way Dr. Pappas shows his appreciation for his team, which makes for an exceptional work environment. She has learned the value of kindness, teamwork and communication and is eager to learn more and improve her work every day. One of the things she loves to do at our office is full bandings, and she also looks forward to seeing the smiles on our patients' faces.
Bekah's family is her whole world. She and her husband have one son and a cat named Bailey. She likes to spend time Cricut® crafting and cooking. On the weekends, she and her family enjoy going to museums and forts.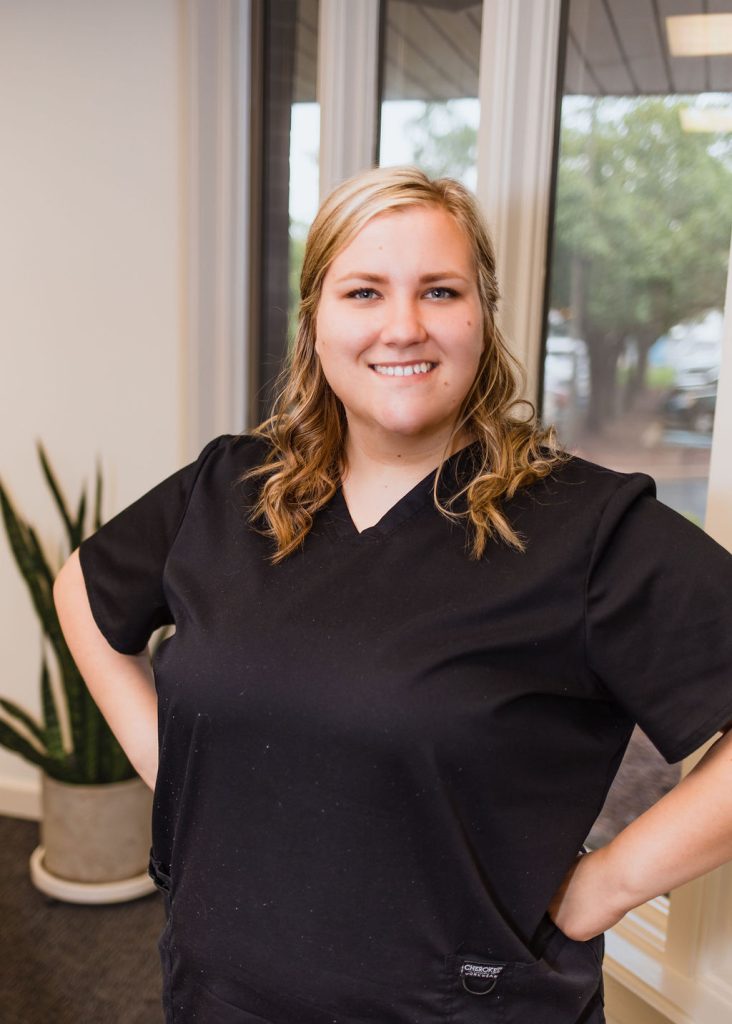 Kalie Batterby
Orthodontic Assistant
Kalie is a 2014 graduate of Morrison Dental Group. She enjoys getting to know our patients and having a boss who appreciates and values his employees. She also appreciates the way everyone at Pappas Orthodontics works together. She is dedicated and determined, and she makes her patients feel comfortable leaving with more confidence in their smiles.
Kalie has two daughters and likes to spend time exploring and enjoying the outdoors with her fiancé, her children and her dog.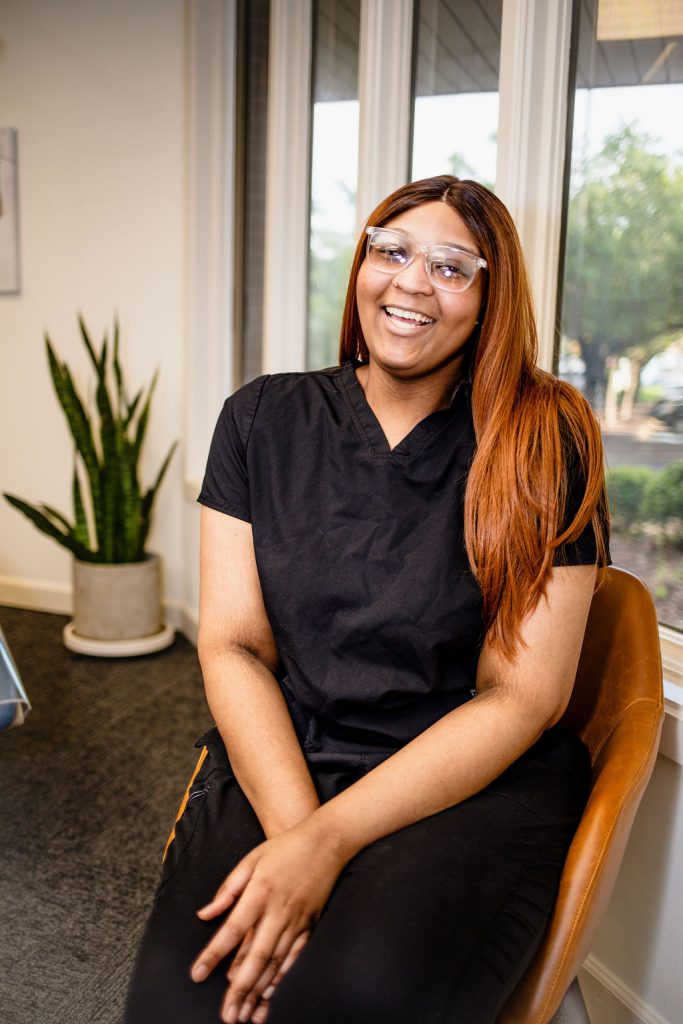 Dyamin Taylor
Orthodontic Assistant & Lab Technician
Dyamin has been a dental assistant since 2014 and has experience in general and pediatric dentistry and orthodontics. She holds an Associate of Applied Science degree in dental assisting and is certified by the Dental Assisting National Board in radiology and infection control. She enjoys the family atmosphere at our office and helps comfort our new patients and see them through the process of getting their braces. She also fabricates our patients' retainers. She lives with her boyfriend and dog and enjoys trying new restaurants with her family and spending time with her nephews.
Kyleigh Bulock
Orthodontic Assistant
Kyleigh loves the fast-paced environment at our office, as well as our patients and her fellow team members. She makes each of our patients feel welcome and comfortable. She has a daughter, Everleigh and enjoys taking walks on the beach.